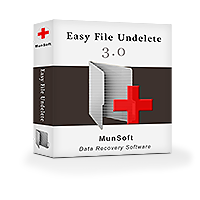 It had been a usual problem for PC users – we sometimes tend to accidentally delete some of the most important files we have. It could be an important contract or a company presentation that you need for that big report tomorrow. Even worse, it would usually happen at times when you are already about to use it. It would really be a big hassle to redo all of it and sometimes you would just give up which could result in one great opportunity of a lifetime missed because of your carelessness.
But to save us from things happening from bad to worse, there are a lot of software programs available to help you recover deleted files. Some of them are offered free for download over the web but most of these freeware are very unreliable. Still, some of us are discourage to buy licensed data recovery software programs because they cost from fifty to a hundred bucks. Still, the latter would be the better choice since it will give is tried and tested and gives us guarantee that you are only to get the best quality out of the product that you are buying.
In this aspect, Easy File Undelete gives you the best value for your money. What makes it different from other data recovery software is that it is truthful in its words. Why did I say that? They do not promise you to 'recover all the deleted files.' Instead they promise you to 'recover as many deleted files as possible.' Can other software programs say that? I bet not. Because they are afraid that customers won't try to use it. But Easy File Undelete is not.
It is because they are quite confident with the features that their software has. One of these is the ability to recover photos that had been taken using almost all brands of cameras that you can think of. It also comes with a feature that allows you to take a preview on a certain file before you recover it. That way, it would save you a lot of time in looking for the exact file that you are looking for.
Aside from that, it can even work in large databases. But what really makes it different from other data recovery software is that it can recover deleted files even though you have reformatted your computer or laptop! Installing it on your PC would be a very much easy for you since it supports almost all versions of Windows starting from its 2000 version.